Differences between the 3 models Firepaw Dog Treadmill?
Which dog treadmill should I choose for my dog?
Standard Firepaw Dog Treadmill
Top selling model. Firepaw Standard Dog Treadmill is considered to offer the best value for money in premium class manual dog treadmills. Widely used from proffesionals and amateurs because of its wide workout options and quality workmanship. The most commonly used dog treadmill in treadmill races around Europe, set as a standard for this discipline.
It is very free spinning and a great tool to train in maximum speed and in longer stamina sessions (aerobic workout). Allows dog to achieve their maximum in speed and endurance.
Large Breeds- from 1030 eu
Medium Breeds – from 898 eu
https://firepaw.eu/product/firepaw-standard-dog-treadmill/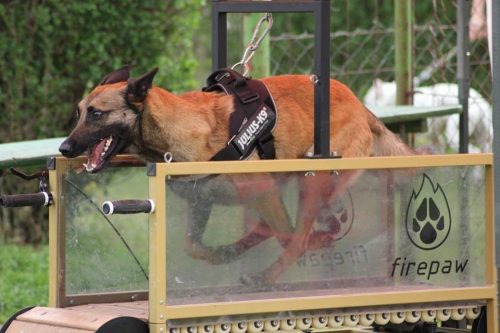 High Resistance "Carpet" Firepaw Dog Treadmill
It provides greater resistance on spinning, you can't achieve maximum speed and long stamina workouts but still very good tool for basic everyday conditioning. Fantastic option for home usage because of its low noise level and very fast and easy assembling and dismantling (1.4 minutes) Workouts are more anerobic developing power and muscle mass . Session are shorter because dogs are getting exhausted faster. Considered as the most advanced High Resistance – carpet dog treadmill in the world.
Medium-725 eu
Large -795 eu
https://firepaw.eu/product/firepaw-high-resistance-carpet-dog-treadmill/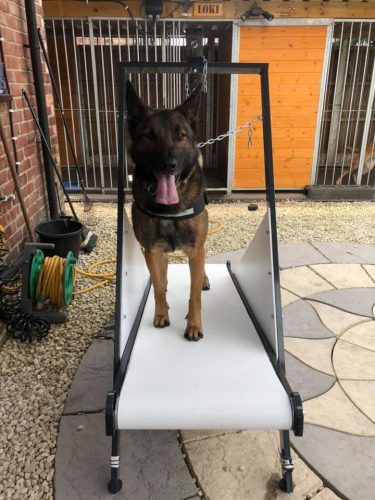 The Firepaw Mini Dogs Treadmill is perfect for mini breeds up to 34cm (13,5 inches) height to improve their basic physical condition and concentration. Small, whisper-quiet and vibration-free, the Mini Firepaw Dog Treadmill was specifically designed for the exact anatomical and behavior needs of small breeds.
Price 495 eu
https://firepaw.eu/product/firepaw-mini-treadmill/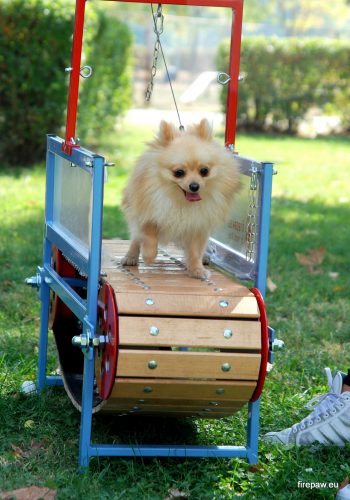 Please do not hesitate to let us know if you have any questions: info@firepaw.eu