Firepaw Dog Treadmills Extras and Customization.
Personal approach and custom design has been inseparable part of Firepaw Dog Treadmills concept since the very beginning. With just a few clicks our customers can create creative design in two colors for their treadmill and add their custom stickers on the transparent sides . They can also add extras like speed computer, adjustable slope and handbrake.
That is far not everything we can upgrade on Firepaw Dog Treadmills. We have enjoyed making a number of other customizations to fullfil dogmen specific needs.
Coloring:
These are the colors we can do for absolutely free for body and details. Price to make colors outside this catalogue is 40 eur per color.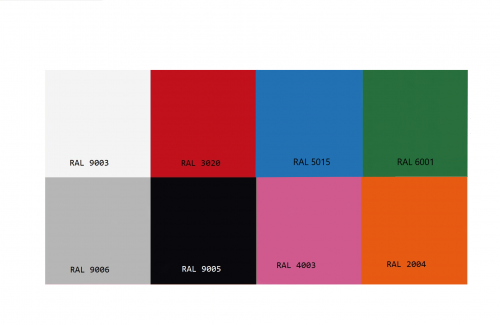 Main wheels blockage:
Useful for agility trainers.
Price – 70 eu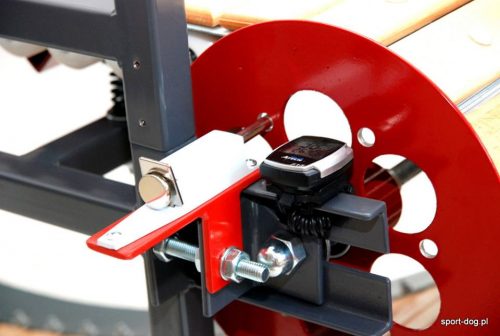 Plastic Running Belt:
PVC material is used for the belt. Available in black and red.
Better resistance to high humidity reduces noise with a few decibels.
Price – 195 eu (mini mill 135 eu)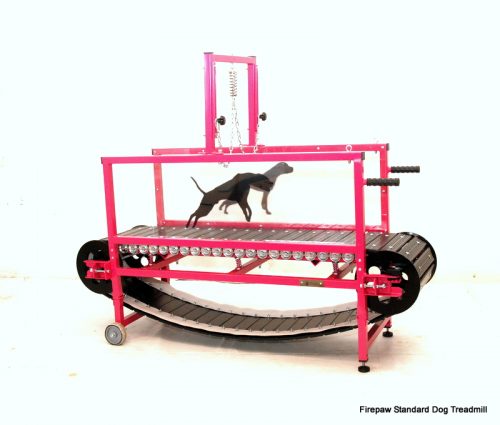 Colored Wooden Belt – 100 eur
Wood is colored with non toxic water based paint.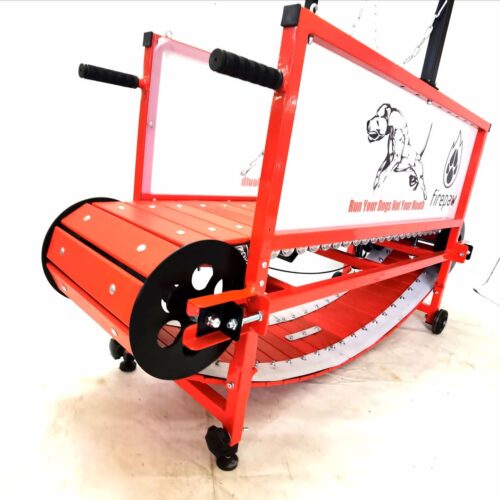 Dark foil on the transparent sides (tinned sides): 50 eur
Make the sides tinned and protects them scratching.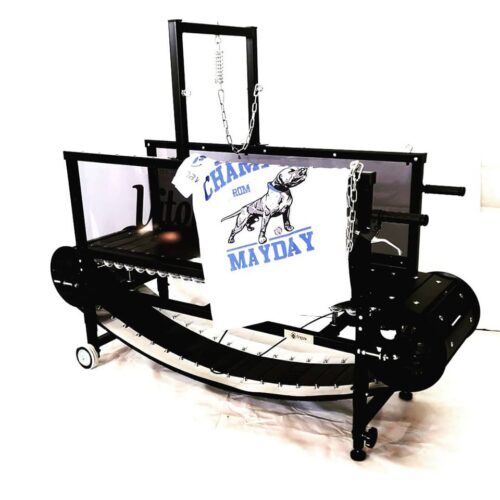 Industrial (natural steel color) design:
Steel is still protected against rust with transparent paint. Free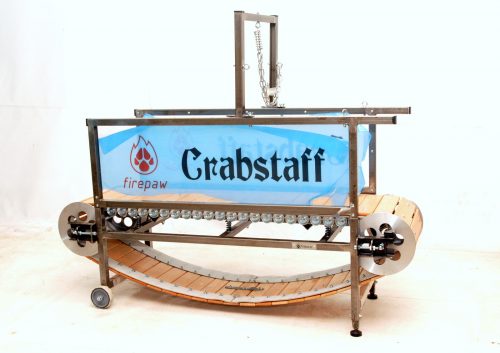 Extra width to fit the biggest american bullies chests:
For dogs with chest width over 40cm (16 inches) – 120 eu
+ 30 eur extra shipping cost in Europe
+ 95 eur extra shipping cost overseas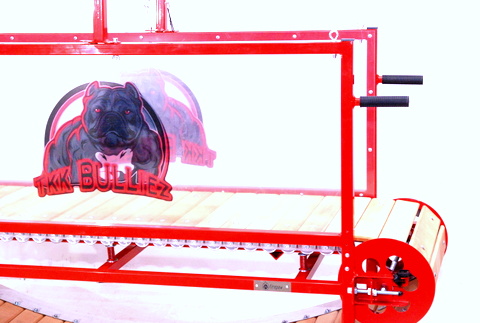 *All extras and customizations might increase regular production time
Please do not hesitate to let us know if you have any questions or ideas. We will be happy to help – info@firepaw.eu